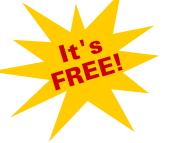 Help/FAQ



You can send out newsletters as often as you like. The frequency will depend on the nature of your business. We recommend the following guidelines:

Information type newsletters. Weekly, fortnightly or monthly. At the time of subscribing it is important that subscribers know the frequency. Anything less than weekly will be too often and will result in people un subscribing. Longer than monthly and you will be forgotten. Newsletters need to be relevant and timely.

Product updates and special announcements. As and when you need to.


Are there limits on the size of my mailing list?

Yes, 500 email entries. You may send up to 1000 email messages per month (the status of both is listed on your Fusion-Mail homepage after you login). In future releases of Fusion-Mail, there will be expanded offerings. If you are interested, please contact Dupage Technology Group to discuss your needs.
Back to Top


Are there restrictions on the content of my newsletter?

Yes. See our terms and conditions. We do not accept any adult material or material that is illegal, defamatory or discriminatory.
Back to Top


Can I enter or update subscribers on-line?

Yes.
Back to Top

Can I get feedback from my subscribers?
Yes you can. There are two ways we can do this:
The easiest is to provide a link from the newsletter to a feedback form, order form etc.
For simple feedback a mailto link with a subject heading can be inserted in the newsletter, like we would like your feedback

Back to Top

Can I have multiple mailing lists?
No. Currently the free version of Fusion-Mail allows you to create one list. In future releases of Fusion-Mail, there will be expanded offerings. If you are interested, please contact DuPage Technology Group to discuss your needs.
Back to Top

Do I have to carry advertisements for Fusion-Mail in my newsletter?
No. You do not have to carry advertisements for anybody. Note that there is this reference in the footer of your newsletter:
This is a FREE Service of Fusion-Mail https://www.fusion-mail.com brought to you by: DuPage Technology Group, Inc. https://www.dupagetech.com

Back to Top

How do I join or find out more?
The best way is to complete the signup form.
Back to Top

HTML or text?
HTML enables subscribers to see the email as they would a web page in their browser. This is sometimes a challenge for business subscribers who are connected via an internal company network. The solution.... start out with an HTML version and offer subscribers the opportunity to convert to a text only option. Be flexible.
Back to Top

Is Opt-In subscription the only way of adding new subscribers to my list(s)?
No. You can collect email addresses in many ways (make sure your subscriber agrees to being included on the list). You may include reference in newspaper advertisements, at point of sale, during the customer enquiry process etc. You can add the email addresses via the web form in the adminstrative area of Fusion-Mail.
Back to Top

What are the costs of the service?
FREE.
Back to Top

What is spam?
Spam is unsolicited junk mail. Spamming is the process of sending unsolicited junk mail. In many cases this can be thousands if not tens of thousands of emails in a single bulk mailing. The email addresses to which the mail has been sent are either purchased from a list broker or have been collected by software that extracts email addresses from web sites. Fusion-Mail does not permit spamming. All mailing lists used by Fusion-Mail must be Opt-in.
Back to Top

Who is Fusion-Mail?
Fusion-Mail is a service of DuPage Technology Group, Inc.
Back to Top

Who prepares the newsletters?
You know your business. Therefore you supply the content.
Back to Top